What is Jawline filler?
Filler is used in the jawline to enhance the definition of the existing jaw bone.
During the first 15 minutes of a jawline filler appointment, our provider will discuss your desired result, examine a client's current bone structure and recommend a treatment plan. Depending on the client's current facial structure and goals, multiple sessions may be recommended. This treatment is often paired with chin filler to assist in enhancing the structure of the lower face.
Watch as we walk you through a cheek, chin and jawline filler appointment with Ellory from Dallas West Village It's A Secret Med Spa.
Product Used:
JUVÉDERM VOLUMA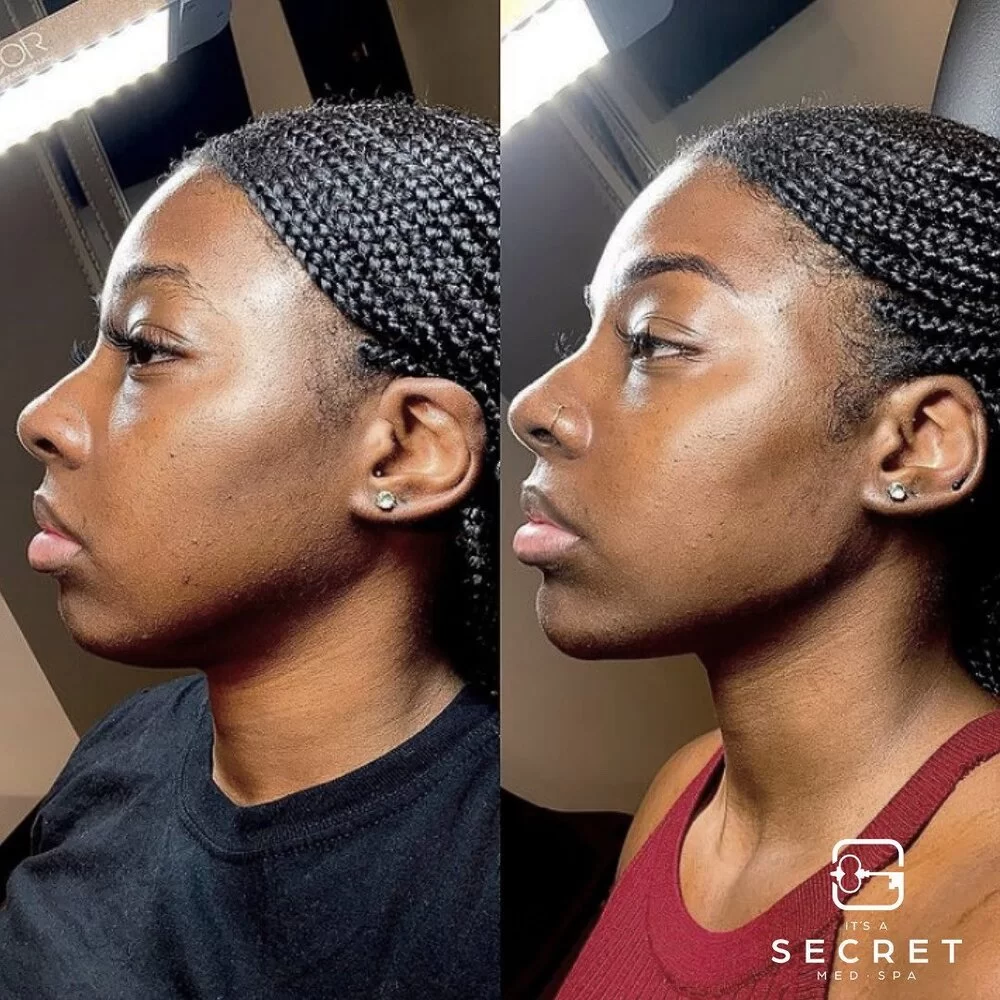 HOW LONG IS THE SERVICE?
On average, a jawline filler treatment can take anywhere from 30 minutes to an hour.
WHAT IS THE RECOVERY TIME?
Most people experience some mild swelling, redness, or tenderness in the treatment area after the procedure, but these side effects typically resolve within a few days.
WHEN WILL I SEE RESULTS?
In most cases, you will see an immediate improvement in the definition and contour of your jawline after the treatment.
What to expect after Jawline filler?
After jawline filler treatment, you may experience some swelling, redness, or tenderness in the treatment area, but these side effects are typically mild and resolve within a few days. Some people may also experience some slight bruising, which can be covered with makeup. It is important to avoid alcohol and blood-thinning medications for 24 to 48 hours prior to the procedure to minimize the risk of bruising.
Jawline filler
before and after